Our Confirmed 2020 dementia caregiver Cruise and conference Speaker Faculty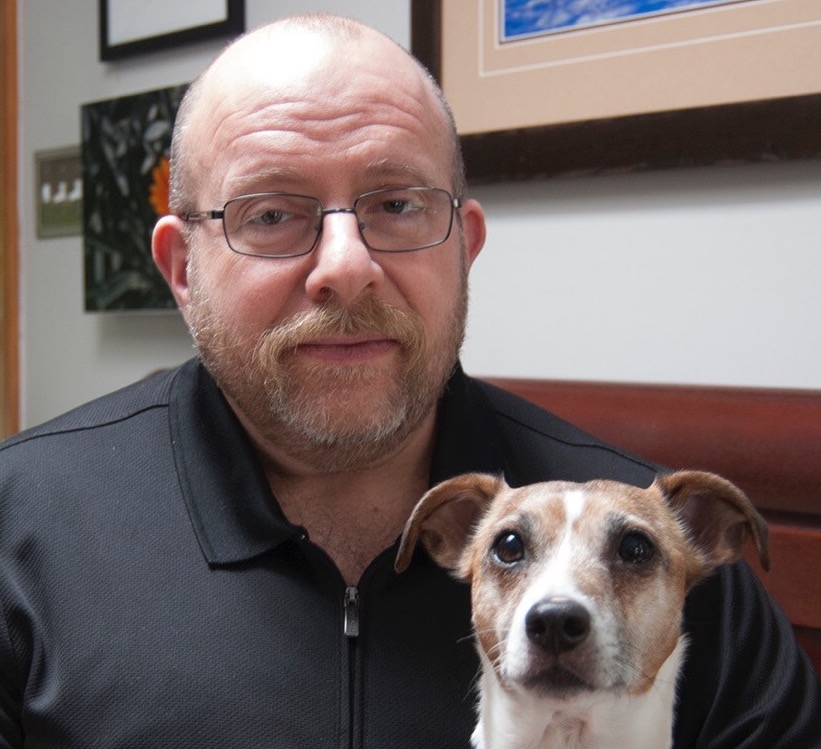 Phil Gutis
, Conference Keynote Speaker, Writer and Advocate
Phil Gutis was diagnosed with younger-onset Alzheimer's disease in 2016 at age 54.
After graduating from Penn State University, Phil joined the New York Times as a copy boy and worked his way up the ranks to become a reporter in the mid-1980s. He left the newspaper in 1990 and began a career managing communications for non-profits, including serving in communications roles at the American Civil Liberties Union and the Natural Resources Defense Council.
Phil joined the Alzheimer's Association 2017-2018 National Early-Stage Advisory Group and has continued his advocacy with a special focus on educating others about the benefits of drug trial participation. He was enrolled in Biogen's phase three trials for Aducanumab, which was cancelled in February 2019. "Participating in trials gives you access to clinical resources that you might not have otherwise," he says. "The rigor of the process was incredible and the costs are covered. You can really help yourself while advancing the research needed to beat the disease."
Phil has written about his experience being diagnosed with younger-onset Alzheimer's for the New York Times and has done extensive outreach with other outlets including Being Patient and MemoryWell News for the Ages. He is currently on the Board of the Delaware Valley Chapter of the Alzheimer's Association and has served as co-chair of the Longest Day for the Chapter.
Phil lives in New Hope, PA with his husband Tim and their pets – four dogs, two cats and a turtle.
Nancy Nelson
, Conference Keynote Speaker, Author and Advocate
ALZHEIMER'S Author Speaker & Advocate
Authentic. Compassionate. Creative. Determined.
NANCY…
Daughter of Robert Williams and Madge Mason, both deceased. Her father passed from complications of Alzheimer's. Nancy loved both parents, loves two daughters, four grandchildren, close friends and "bonus" children abound.
Who empowers people touched by Alzheimer's and other forms of dementia, their families and caregivers to a new offer of hope, and living a better life for longer after diagnosis. Nancy shares her personal story including how she's become an avid partner in her own health, and published three books helping others with what has been suggested as, "prescription poetry." More at: www.BlueRiverApple.com.
Who fights for her right of a sound mind. The fear she faced and overcame through research, self-introspection, and action is where joy and meaning reached her heart and now everyday she speaks, writes and advocates to help others.
Who fears a mind that may be diminishing more quickly than wanted, fears someday losing all filters spewing ugliness to loved ones, and fears she's not instilled enough courage and strength in her family to know what to do when the time comes to do it.
Who is making a difference by being an Alzheimer's advocate through Alzheimer's Association, Alzheimer's Nevada, and Cleveland Clinic, Lou Ruvo Center for Brain Health. She volunteers on the Nevada Dementia Friendly Project, facilitating over caregivers and early-stage Alzheimer's support groups. Nancy was honored in 2018 by being named 2018 Nevada Senior Citizen of the Year for her diligent work in joining hope and Alzheimer's in the same sentence.
Who wants to experience being the first survivor of Alzheimer's, and that's only necessary if Nancy agrees she has "it." Thus far, she only admits to being diagnosed. She wants to live an authentic life to enjoy and love each day with grace and dignity. "I'm concerned, committed and fighting for you and yours, myself and mine, families and caregivers—Us," says Nancy.
Grew up in Washington State, and living in nationally acclaimed Las Vegas for fifty-five years.
…NELSON
Lisa Marie Chirico, Dementia Caregiver Cruise & Conference Producer
Lisa is on a mission to inspire and empower families living with dementia. Her newest work is the creation of a high-quality special event for dementia caregivers and their loved ones: the Connecting Circles of Care and Building Bridges of Hope℠ dementia caregiver cruise and conference. Lisa's inaugural cruise and conference sailed April 2019 to the Caribbean, and she looks forward to welcoming new friends and families during her next cruise and conference which sails March 1-8, 2020.
Lisa discovered that having a family member in a nursing home is extremely challenging, especially when a loved one has Alzheimer's disease. Her five-year journey as her Dad's caregiver while he was in long-term care motivated her to create Nursinghomeology.com to provide guidance and support through her Nursing Home Navigator Coaching Services for everyone managing a loved one's care outside of the home.

Lisa is a graduate of the S.I. Newhouse School of Public Communications at Syracuse University. After working in the corporate world for several decades, she finally had her aha moment and got off the hamster wheel to embrace work that resonates with her spirit and makes a lasting impact on people's lives. As a journalist and author of two books, Lisa is also an Alzheimer's Advocate, Long-Term Care Advocate, and an Elder Care Specialist. In addition to her Nursing Home Navigator Coaching practice, Lisa helps people "turn the lights on" in their lives through her work as a Certified Career & Grief Intuitive™ Coach at www.LifeA-Glow.com. She recently launched her radio show, Time-Love-Coffee-Peace, on BlogTalkRadio.
Dr. Amanda Mullen, Clinical Psychologist, Certified Positive Approach® to Care (PAC) Trainer, Consultant and Coach
Dr. Amanda Mullen is a Clinical Psychologist who has focused her career on supporting, teaching, and counseling people living with dementia as well as their families and care partners.
She was awarded a Doctor of Psychology degree from Nova Southeastern University in Florida in 2001 and has since returned to live in Massachusetts where she was born and raised. In her private practice, Changing Minds, Dr. Mullen focuses on helping elders and their families navigate brain change. Through this work, she has had the opportunity to learn and fully embrace the Positive Approach® to Care (PAC) philosophy developed by Teepa Snow, MS, OTR/L, FAOTA (www.teepasnow.com). Along with her business partner, a friendly Labradoodle named Eva, Dr. Mullen works to increase awareness of how to optimally support those living with brain change.
Dr. Mullen is certified by Positive Approach® as a Trainer, Consultant, Coach and Mentor. In addition to working with people living with dementia and their families in Massachusetts, she travels the United States with a team of PAC professionals training those who offer care in settings such as assisted living and skilled nursing facilities. Through a combination of education and skill building, learners are encouraged to focus on the strengths and preserved abilities of those living with dementia. Care partnering is embraced as a fluid and dynamic process that involves curiosity, flexibility, and creativity.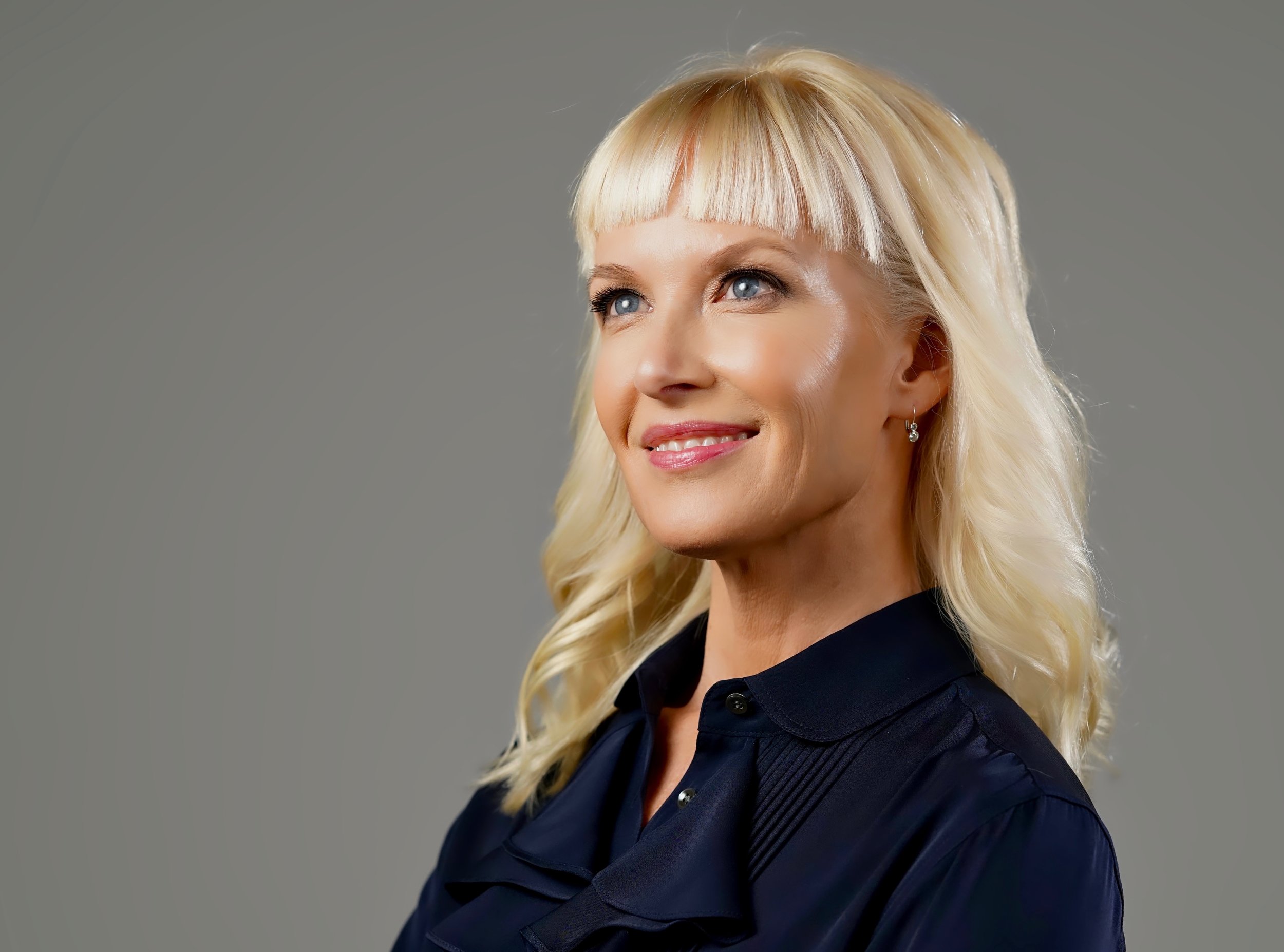 Katurah "Kat" Hartley, Project Manager, Cleveland Clinic's Healthy Brains Initiative
Katurah "Kat" Hartley is the Project Manager for Cleveland Clinic's Healthy Brains Initiative. Kat, a pharmacist, worked as a Project Manager at the Food and Drug Administration in the Division of Neuropharmacological Drug products. At FDA, she was a member of the Alzheimer's Assessment team and was involved with the development and approval of Alzheimer's drug products.
Kat is an active and passionate advocate for Alzheimer's research funding and legislation as she has had six members of her family affected by this disease.
Jessie Maeck, Dance Professor, Teacher
Jessie Maeck began her working life as a professional modern dancer touring the world for 14 years as a member of the Nikolais Dance Theater. After that she morphed for some years into a dance professor specializing in movement and choreography for actors and opera singers.
In her next career she transformed once again, this time into a high school English teacher. Meanwhile, she and her husband, writer Peter Maeck, co-created their best and longest-running production ever, their two beloved children, Gabriel and Antonia.
All four of Jessie's careers have prepared her well to explore mind-body connections for healing and wellness, and the special ways our bodies illumine our spirit selves.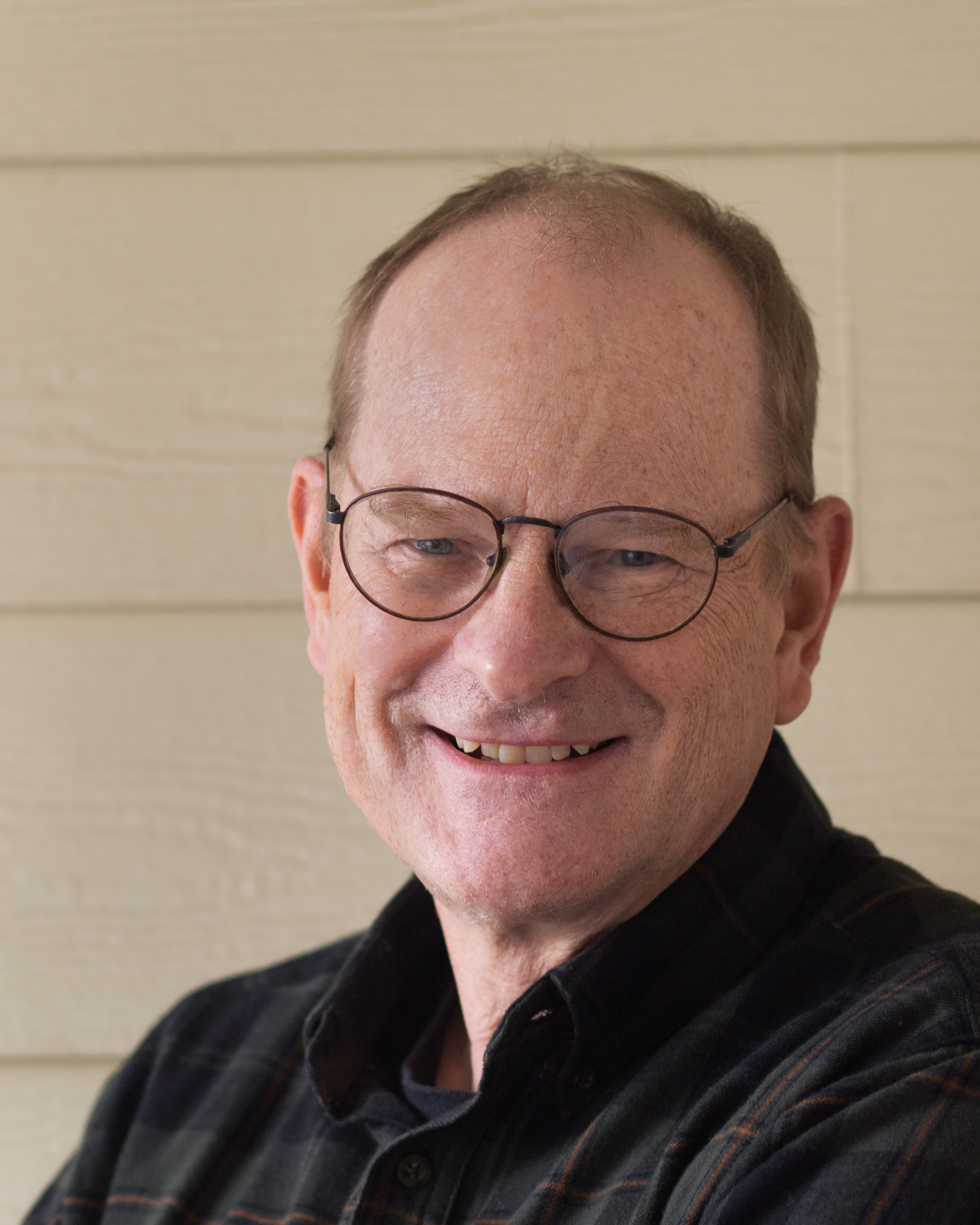 Peter Maeck, Writer, Photographer, Teacher
Peter Maeck is a writer, photographer, teacher, and speaker. His stage plays and dance scenarios, including for Pilobolus and MOMIX Dance Theatres, have been produced in New York City, Europe, and Africa. Peter served as a U.S. State Department Cultural Specialist in Tanzania and Morocco. He has created training and motivational programs for corporations worldwide. His prize-winning photographs are in private collections and international galleries.
Peter has spoken on dementia and mental wellness topics at multiple TEDx events and mental health conferences. His book "Remembrance of Things Present: Making Peace With Dementia" is published by Shanti Arts. He was a featured speaker on the Inaugural Connecting Circles of Care and Building Bridges of Hope℠ cruise in 2019.
Peter has a BA in English from Dartmouth College and an MFA in Playwriting from Brandeis University. More at: http://www.petermaeck.com.
Gene Saunders, CEO and Founder, Project Lifesaver International
Jarvis E. "Gene" Saunders, Jr. founded the Project Lifesaver program in October 1998, while serving with the Chesapeake, VA Police Dept., as a Captain commanding Special Operations and SWAT and Chief of SAR, Chesapeake Sheriff's Office, when it became apparent to him there was a major void that needed to be filled. Project Lifesaver International is a 501 (C) (3) community based, public safety, non-profit organization that provides law enforcement, fire/rescue and other first responders with a comprehensive education, training, and technology based program for individuals with cognitive disorders who are prone to the life threatening behavior of wandering including those with Alzheimer's disease and Autism.

Project Lifesaver was the first organization to apply locating technology for the search and rescue of individuals with cognitive disorders and have remained the leader, the Gold Standard, in this field for the nearly 17 years. Gene has been a leader in the development of materials and training programs to provide the necessary education of doctors, caregivers, school administrators, first responders/search personnel, and of course, the families of loved ones at risk. In fact, Gene is a subject matter expert and advisor on the wandering issue for: Leaders Engaged on Alzheimer's disease (LEAD), National Center for Missing & Exploited Children, the International Association of Chiefs of Police (IACP), the Alzheimer's Foundation, and the National Alzheimer's Project Act (NAPA) the National Council of Certified Dementia Practitioners and the International Council of Certified Dementia Practitioners. The Project Lifesaver training program is recognized and approved by the Virginia Department of Criminal Justice Services.

The task of searching for wandering or lost individuals with Autism, Alzheimer's, or other cognitive conditions has been dramatically growing and is a serious societal problem. Without effective procedures and equipment, searches can involve multiple agencies, hundreds of officers, countless man hours and tens of thousands of dollars. More importantly, because time is of the essence, every minute lost increases the risk of a tragic outcome. Experts estimate that today over 5 million people have Alzheimer's disease; nearly 60% of people with Alzheimer's will wander at some point during the progression of the disease. Additionally, children with autism and Down syndrome also have a tendency to wander, and in a recent National Autism Association survey, nearly 92% of parents felt their autistic child was at risk of wandering away and becoming lost.

Project Lifesaver program is now in 50 states, the District of Columbia and seven provinces throughout Canada with over 1,527 member organizations. The success of the program can also be measured by the lives of the "at risk" individuals and their families the program has touched with over 3500 rescues.

During his Police service of 33 years and Project Lifesaver, he has received numerous awards and commendations including the following; Police Silver Star for Valor (3); Police Commendation (3), Star Performer; Legion of Honor (2); Masonic Building Communities Award (2); Commendation from the President of the United States; ABI Medal of Honor; Pilot International Virginia District Hero Award; Bank of American Local Hero Award; Moving America Forward Award; Congressional Medal of Honor Foundation "Service before Self" Commendation, Person of Distinction Award. He also has extensive Military and Law Enforcement Special Operations experience.

OUR CONFIRMED 2020 DEMENTIA CAREGIVER CRUISE
AND CONFERENCE SPEAKER FACULTY